I was so excited when I saw the launch details of the Urban Decay Backtalk Eye and Face Palette ($46 US/$59 CAD). A whole palette dedicated to pink hues inspired by the number one selling Urban Decay Vice Lipstick shade Backtalk.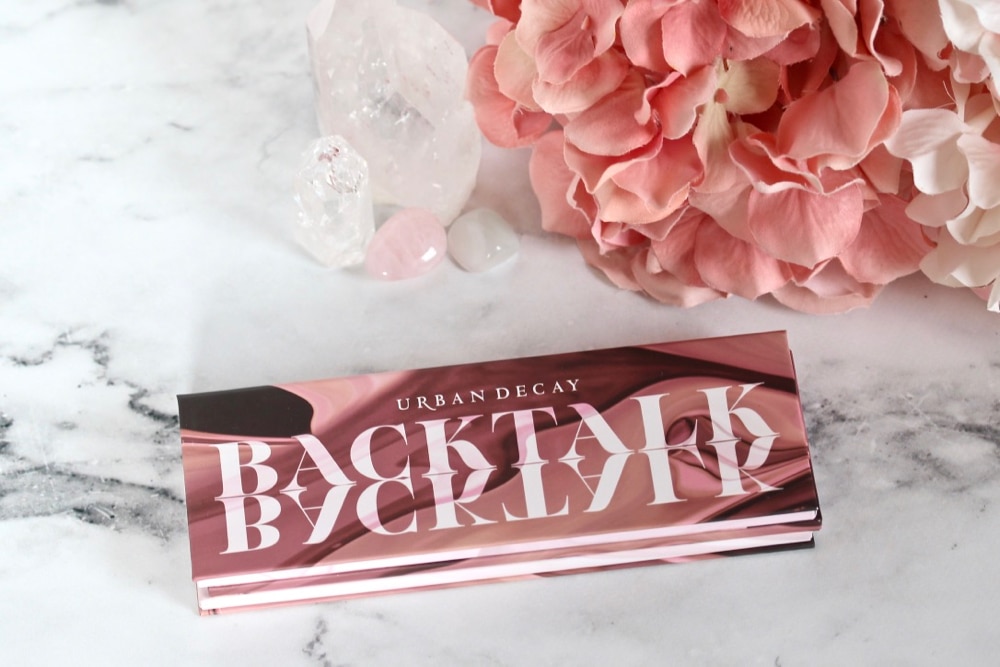 Urban Decay Backtalk Eye and Face Palette
This palette is all about a monochromatic makeup look. At first I wanted more contrast. I brighter more shimmery lid shade or a deeper more dramatic contrast shade for the outer v. Then I started wearing the palette and fell in love. I've been wearing this palette several times a week since receiving it and I adore it.
The cardboard packaging is quite unique. There is a removable double sided mirrored insert that separates the eye and face products. It can be kind of annoying to fiddle with and put back if you've removed it as it only properly secures the palette back together magnetically if it's inserted one specific way.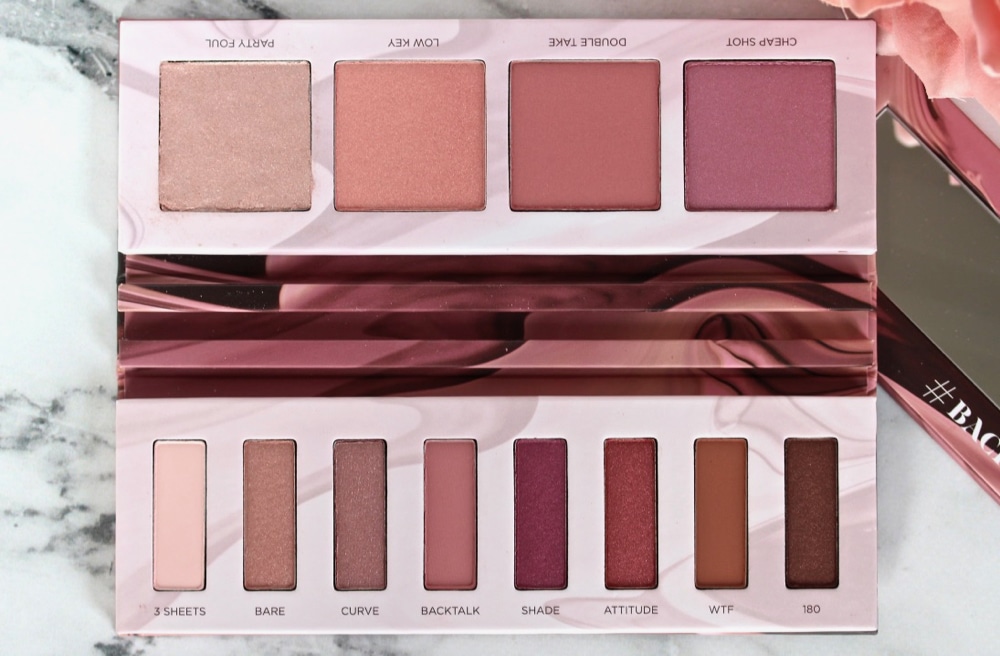 The eight eyeshadows in the palette are:
3 Sheets – pale pink-nude matte
Bare – light pinky-peach satin
Curve – metallic rose simmer with silver micro-glitter
Backtalk – soft rosy mauve matte
Shade – deep fuchsia satin
Attitude – metallic red-copper
WTF – reddish brown matte
180 – metallic brown-red

I absolutely love 3 Sheets as an all over base colour. Backtalk is a beautiful matte crease shadow. I love this shade so much! I then apply either Bare or Curve on the lid and either Shade or Attitude on the outer third of the eye and blended into the crease a bit. I really love the monochromatic effect. It is really flattering on my fair skin.
I wish they had of included some more cooler toned shades like some cool taupes or at least cool toned browns. I find the two warm toned red browns WTF and 180 don't fit this palette at all and I never touch them. The pinks in this palette already pull a bit warmer than I had hoped so the inclusion of more cooler tones would have made this palette feel more coherent to me.
The face palette includes:
Cheap Shot – rich mauve with slight shimmer
Double Take – medium pink-nude matte
Low Key – pink-peach shimmer
Party Foul – light pink-nude shimmer
I love both Cheap Shot and Double Take as blushes. I even love them mixed together. Cheap Shot has a subtle satin glow that is really pretty. Party Foul is a gorgeous highlighter and I apply it on the inner corner of my eyes as well. I haven't really used Low Key.
Have you tried this palette? At first I was a little unsure how I felt about a monochromatic look but it grew on me hard and fast! It is available exclusively at Sephora and Urban Decay.