NARS has reformulated their lip gloss with nourishing and hydrating ingredients to keep lips soft and supple while Sea Lavender helps fight the signs of aging. There are a total of 30 shades which includes 7 new shades as well as 23 iconic favourites. The gloss has a traditional doe-foot applicator which makes me a happy girl because I am not a fan of brush wands for lip gloss.
The NARS Lip Gloss ($29 CAD$26 US) is what I would call a more traditional gloss. Sheer colour with a shiny finish and shorter wear time. The formula is nice and lightweight and non-sticky. With all the new fangled hybrid and long wearing lip products hitting the market sometimes it's nice to see a well formulated more "traditional" product with an impressive shade selection to meet any need.
I've tested 6 shades. All of them are new shades with the exception of Easy Lover. Texture wise the formula remains true between the shades. The most pigmented shades of the six I tried were Quito and Eternal Red. Being I love more pigmented glosses they naturally became my favourites.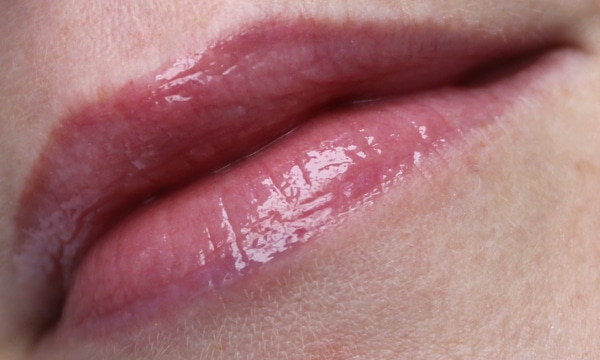 The full shade range includes:
SALAMANCA (NEW) Pink flamingo
ETERNAL RED (NEW) Bright orange-red
QUITO (NEW) Bright strawberry pink
PRISCILLA (NEW) Shocking pink
SIXTIES FAN (NEW) Pomegranate
ISTRIA (NEW) Pink glacé
TASMANIA (NEW) Pink cantaloupe
TRIPLE X Clear, super-shiny, ultra-wet gloss
SWEET DREAMS Pink grapefruit with sugary shimmer
SCANDAL Sheer crushed cherry
STELLA Muted Raspberry
TURKISH DELIGHT Pink sherbet
CHIHUAHUA Sheer guava
GIZA Sheer nectar
ORGASM Peachy pink with shimmer
STOLEN KISSES Sparkling caramel pink
SUPER ORGASM Peachy pink with gold glitter
RISKY BUSINESS Warm raspberry
STRIPTEASE Candlelight nude
DOLCE VITA Sheer dusty rose
GREEK HOLIDAY Sparkling pink sand
SUPERVIXEN Sheer sparkling mauve
SWEET REVENGE Sheer pink grapefruit
BELIZE Pink mauve with flecks of gold
OPHELIA Strawberry nectar
EASY LOVER Ultra-sheer hot pink
WONDER Sheer mandarin orange with pink and gold shimmer
ANGELIKA Cotton candy pink with gold particles
MISBEHAVE Sheer cherry red with gold shimmer
ROSE GITANE Sheer sangria
Available May 1 at select NARS Retailers (including Sephora, Hudson's Bay, Holt Renfrew and Murale). Available now at www.narscosmetics.com.
I don't have any items from the new NARS Adult Swim summer collection to share with you but please check them out in this video of the NARS Summer 2014 Color Campaign: http://youtu.be/Nc6Pg637Mvc.
Follow Perilously Pale via Twitter | Pinterest | Instagram | Facebook | Bloglovin
Product provided for my consideration. All reviews are always my own honest and unbiased opinions.