Don't you love it when you are totally surprised and won over by a product? Something that at first you were meh about or even disappointed in that ended up becoming a diehard favorite.
Well that's what happened with me and the Giorgio Armani Beauty Eye Tint Liquid Eyeshadows ($28 USD/$39 CAD). At first glance it was love at first site. The finishes of these shadows when beholding them in their packaging was breathtaking. I was so excited to try them.
When I swatched them to take photographs however my excitement quickly sank to disappointment. The two shades I was most excited about, the ones with the iridescent finishes, were so sheer. They just looked totally blah when I swatched them on my arm. The two metallic shades I had did meet my expectations however. They were bold, pigmented, and oh so shiny.
Well, I'm so grateful I didn't give up on these Eye Tints too soon. I couldn't resist trying the one that I was most attracted at first glance on my eyes first. It is shade 8 Flannel which is described as nude with pink reflects. To me, this shade is an iridescent grey lavender with pink reflects.
Here is 8 Flannel on the eye by itself.
It does indeed go on sheer at first but I was delighted to discover that it builds up easily and the result is drop dead gorgeous. The next thing I discovered was that not only does this shade look stunning all on it's own, but it adds a depth and complexity of shimmer to any shadow you apply on top of it. It is like magic in a bottle.
Here is 8 Flannel with a matte mauve pink in the crease and a burgundy shimmer on the outer v. It makes them look so much more stunning than they are on their own. You'll have to trust me on this! It's hard to describe but it's magical.
I tried the other iridescent shade 11 Rose Ashes, which is a rose gold, with the same effect. Insanely pretty built up and also transforms any powder eyeshadows you apply with it into something so beautiful.
The water-infused formula features pure color pigments and phosphorescent pearls. They feel weightless on the eyes and even though they are not waterproof they last all day without smudging or creasing.
The other two shades I have are metallic finishes. 44 Rose Gold and 46 Halo which is a taupe shade are both stunners and add a punch of metallic shine to your lip with full coverage pigment.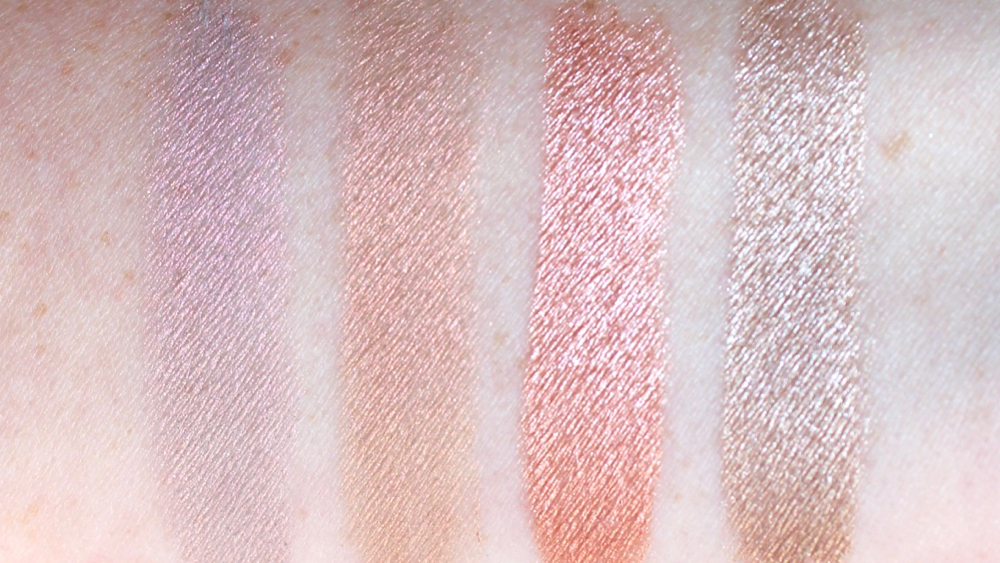 Since I fell in love with these a month ago I've been wearing them almost every single day as part of my eye looks. I just can't seem to stop. They just make every look look better.
The new range includes 24 shades in 4 finishes (Silk, Smoke, Acqua, and Chrome) and I can't wait to try more of them out. I mean just look at them. I'm drooling!
They apply and blend so effortlessly. I love that with the applicator I can easily line under my eyes with them. And of course, being Giorgio Armani, the packaging is so luxe. Will you be checking these out? What are your favorite shades?
Shop the post:
[show_shopthepost_widget id="3638598″]