The Yves Saint Laurent Summer 2013 Collection brings us two new permanent shades of their Rouge Pur Couture Golden Lustre Lipstick ($39 CAD/$34 US) formula. 115 Brun Sultan and 114 Rose de Saba which I have to share with you today. The YSL Rouge Pur Couture formula is one of my favourites. It offers great pigment and coverage with a lightweight feel and little slip. I love that it has a more dry feel yet is not drying on the lips. If a lipstick is too creamy, or has to much slip, I always feel self conscious about it ending up travelling all over the place. Plus I find they don't last as long. The Rouge Pur Couture Golden Lustre formula has the added bonus of the most glorious super fine golden shimmer.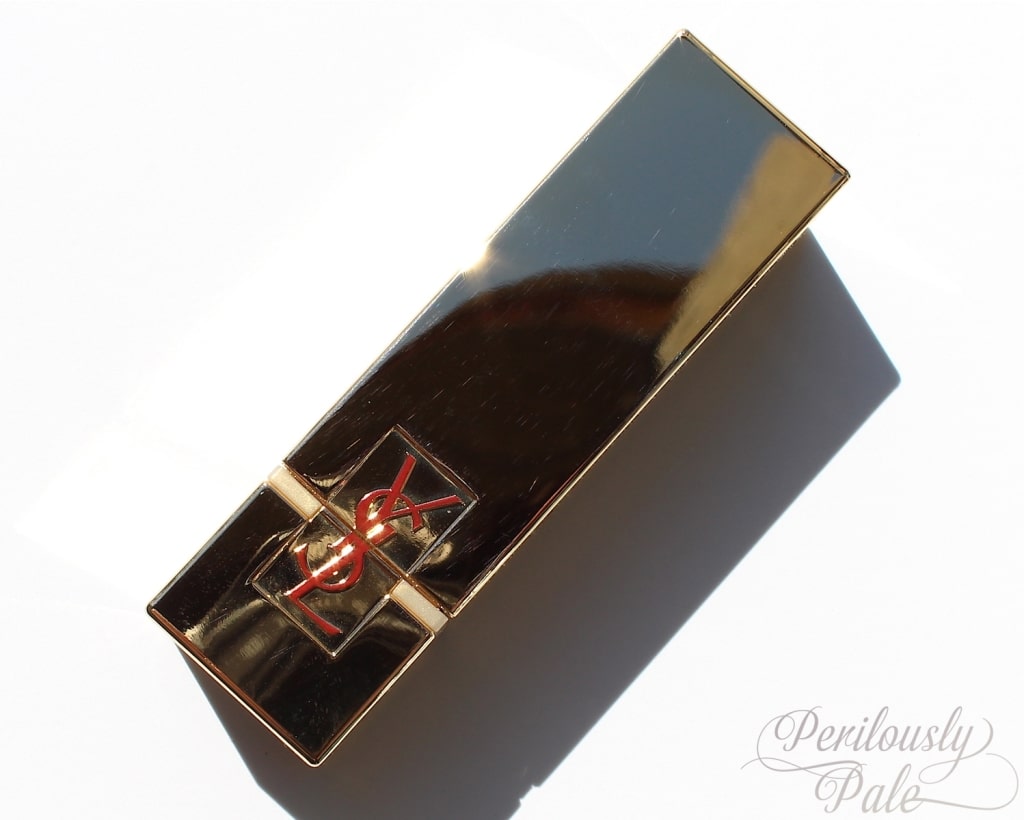 The Golden Lustre version has the same stunning square gold packaging with the red YSL logo as the standard Rouge Pur Couture lipsticks but with the addition of a pretty shimmering ivory band around the base in place of the standard black. I do find this packaging can scratch easily so I try to keep in snug in a pocket in my purse rather than rattling around in the abyss of my handbag.
Rose de Saba is a lovely mauve rose. I am in love with the contrast and complexity the pairing of a golden shimmer with the cool, almost lavender toned lipstick creates. The glow of gold when the light hits your lips is just beautiful and offers a nice plumping effect.
These new permanent shades are available now in the US and will be available in Canada this May 2013 at Holt Renfrew, selected Bay, Murale, and Sephora stores.
Product provided for my consideration. All reviews are always my own honest and unbiased opinions. Post contains affiliate links which help support this site.