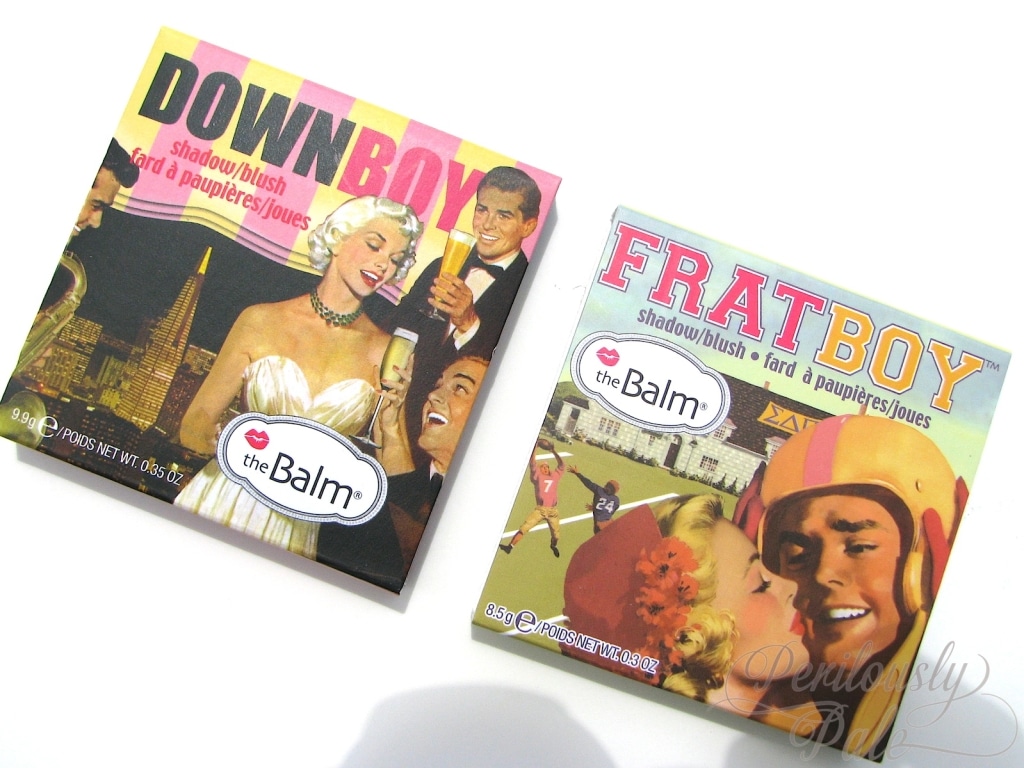 The more I try from theBalm the more I love this brand. While I've neglected to post reviews of my three Shady Lady palettes yet I will tide you over with the two blushes I bought back in the summer, Down Boy and Frat Boy.
Frat Boy is a soft apricot peach and Down Boy a lovely light pink. The powders are smooth and pigmented and have the very subtlest of light reflecting particles to keep them from looking completely dead matte. Instead they look like natural flushed skin.
The packaging is cardboard with a mirror in the lid. It is very slender and compact which I adore. I hate the wasted space that never utilized enclosed brushes take up.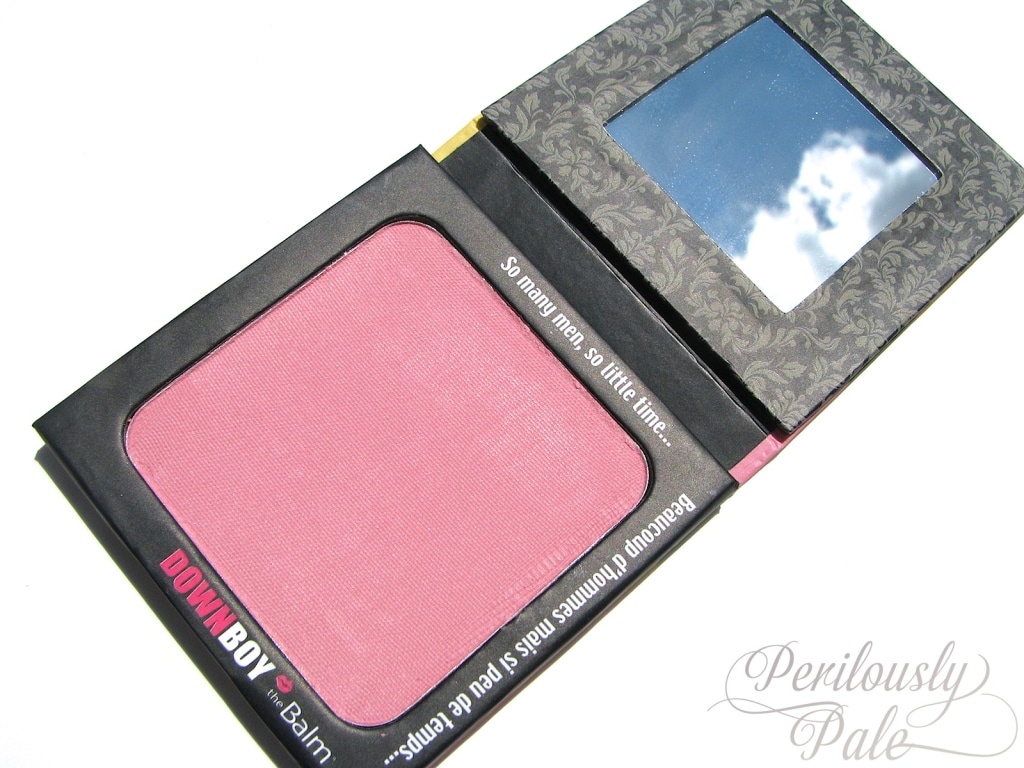 I have found these blushes to be indispensable in my professional kit. They are both fresh, natural shades that flatter so many skintones and work beautifully for brides.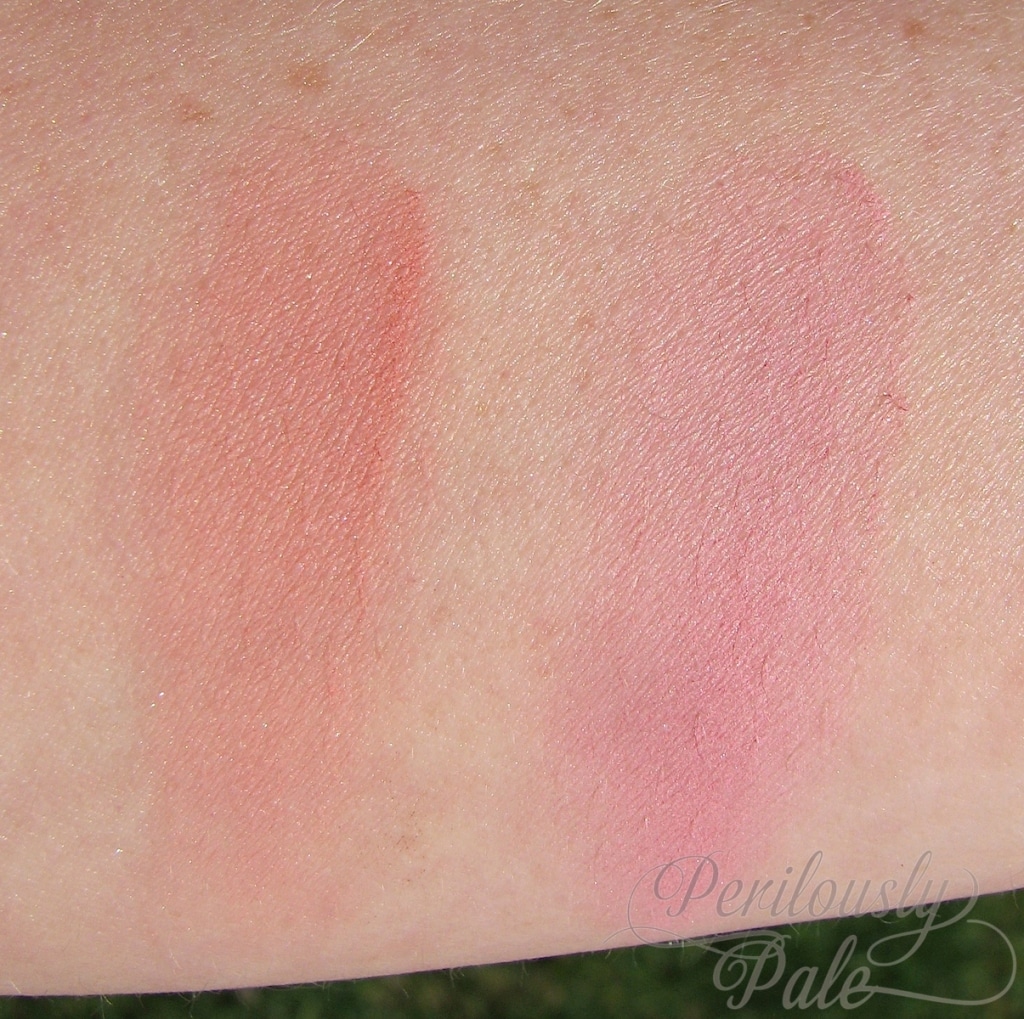 You can purchase theBalm blush/shadows ($21 US/$28 CAD) from their website (as I did) or from Sephora. They are also available at select PharmPlus/Rexall.