The historical and sophisticated city of Washington, DC is the inspiration for OPI's Fall/Winter 2016 Collection. The OPI Washington DC Collection was created as a collaboration with Emmy and Golden Globe nominated actress Kerry Washington who was named the company's first ever Creative Ambassador. The Washington DC shade palette is the perfect embodiment of fall hues. A gorgeous range of earthy, vampy, and dramatic shades.
Kerry and OPI co-founder and brand ambassador Suzi Weiss-Fischmann worked closely together developing and naming the 12 permanent and 3 limited-edition shades in the collection, which are all available in both Nail Lacquer and GelColor formulas.
"Kerry is a role model, style icon, nail lacquer lover and absolute natural in this new role. She exemplifies the spirit of Washington, D.C. women, and her bold approach to life is evident everywhere from her acting to her activism to her red carpet style." OPI Co-Founder Suzi Weiss-Fischmann
The three special edition bonus shades have been personally endorsed by Kerry.
"It has been so inspiring to work with Suzi, the first lady of nails, on creating and naming this collection. It's a real art and science to develop color that will appeal to women of all types and skin tones and that mirrors and complements the runway trends for the season. Nail color is a simple but impactful form of individual expression. Wearing bold shades like these is empowering and uplifting, not to mention a perfect way to show some election year spirit!" Kerry Washington
The 15 shades in the collection are:
Pale to the Chief – So nearly nude, it's almost scandalous. Streaky first coat but good in 2. Need 3 for perfect opacity.Love the subtle shimmer.
Never a Dulles Moment – A curry yellow seen on airport and fashion week runways. Streaky first coat good in 2.
Freedom of Peach – Wearing this creamy peach is your fashion right. Bit uneven on first coat. Opaque in 2.
Inside the Isabelletway – Washington's movers-and-shakers vie for this caramel crème. Limited edition bonus shade. I surprisingly like this. Even first coat but need 2 for full opacity.
Yank My Doodle – Get a tawny copper mani and call it macaroni. Sheer transparent formula but still even and opaque in 2 coats.
Squeaker of the House – A chocolate brown so yummy, it crosses party lines. Streaky first coat. Even in 2 coats.
Madam President – A commanding red with real Oval Office power. I would call this pink, not red, but who cares… it's STUNNING! Opaque in 1 coat. 2 shown.
OPI by Popular Vote – It's a landslide victory! This cool apple red is a real winner. Even in 1 coat but looks best with 2. Love!
We the Female – You are hereby authorized to wear this empowering garnet. Even in 1 coat but looks best with 2. Love!
Kerry Blossom – Accomplished stateswomen love this plum with capital flair. Special edition bonus shade. Streaky first coat but passible in 2. 3 needed for full opacity.
Shh…It's Top Secret! – A deep, deep brown so dark, it's incognito. Uneven first coat. Good on 2.
CIA = Color Is Awesome – A smart, dusky blue for secret agent fashionistas. Even in 1 coat but looks best with 2. Love!
Stay of the Lawn! – Don't trespass on this deep, lush green. Even in 1 but looks best with 2. Love this one!
Suzi – The First Lady of Nails – Command the political scene in this chic olive green. Sheer transparent formula but still even and opaque in 2 coats. Gorgeous shade!
"Liv" in the Gray – This edgy, sophisticated dark gray makes a strong federal case. Special edition bonus shade. Even in 1 coat but looks best with 2. Love it!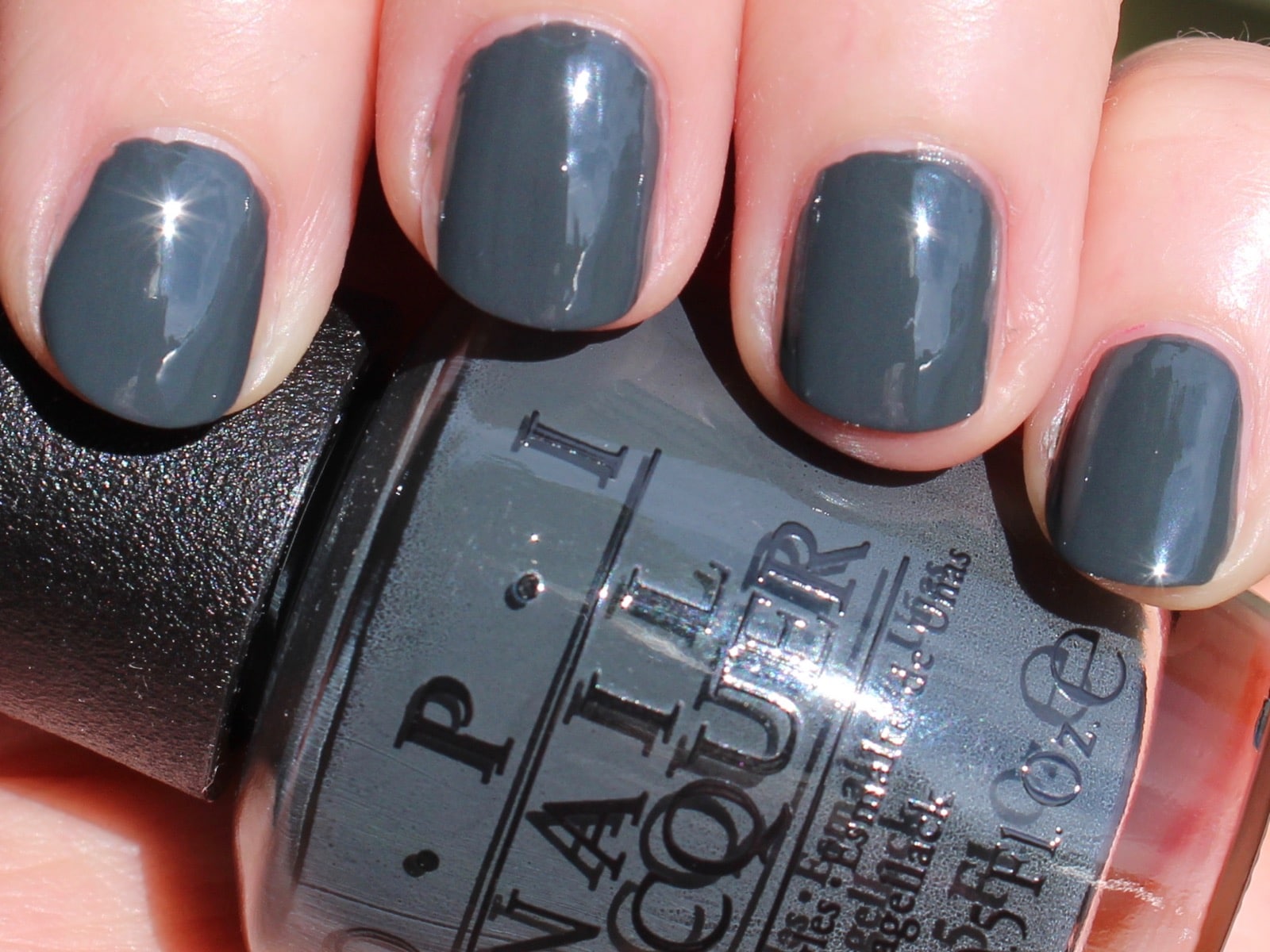 I am really, really loving this collection. It's such a perfect assortment of fall colour! What are your favorite shades? Will you be picking any of them up.
Shop the post: