Ah what I would give to be on the beaches of Brazil right now! Well I will have to suffice with an escape from winter with the OPI Brazil Collection for Spring/Summer 2014.
Toucan Do It If You Try – You have talent to achieve anything in this confident orange.
Live.Love.Carnaval – This vibrant and festive coral is the life of the party.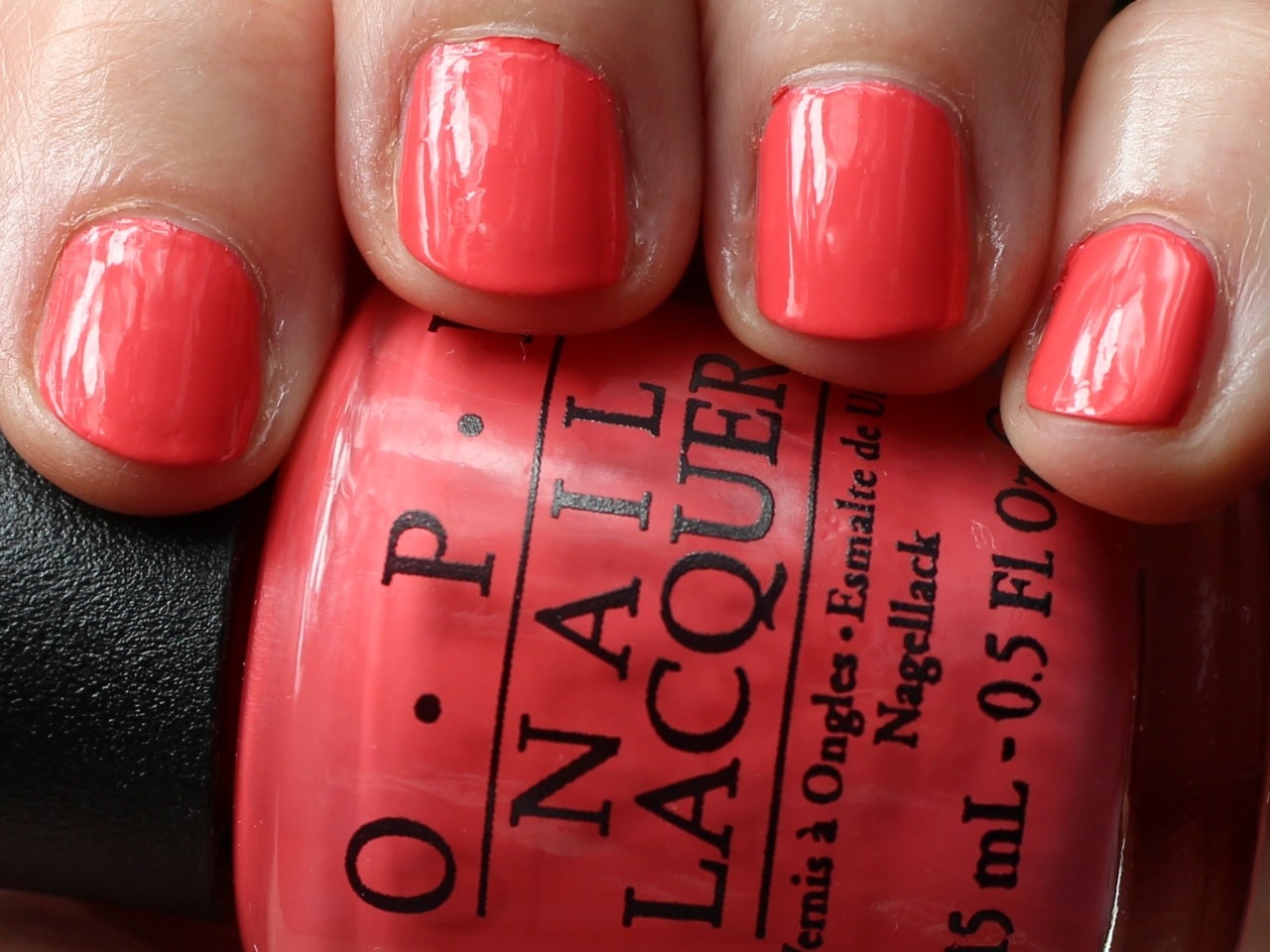 I Just Can't Cope-acabana – Nothing lifts your spirits like this sunshine yellow.
AmazON…AmazOFF – I'm making the switch to this deep jungle green.
Next Stop…The Bikini Zone – This amethyst-toned pewter suits me just fine.
Taupe-less Beach – There's nothing optional about wearing this enticing taupe.
I São Paulo Over There – He was sipping coffee with this mocha-toned beauty.
The other shades available in the collection are:
Don't Bossa Nova Me Around – Nobody can stop me from wearing this creamy nude!
Where Did Suzi's Man-go? – He went to fetch her this delicious mango smoothie.
Kiss Me I'm Brazilian – Plant this warm luscious pink on me!
Red Hot Rio – A ruby red as hot as the most exciting city in Brazil.
There is also a Brazil Beach Sandies Liquid Sand mini pack which includes the following shades:
Samba-dy Loves Purple – Well, who wouldn't find this vivid textured violet irresistible?
I'm Brazil Nuts Over You – And I'm crazy for this textured matte pink.
What's a Little Rain Forest? – I've got this textured matte blue and an umbrella for two.
You're So Flippy Floppy – When I found this bright textured yellow, I just flipped!
These shades all applied beautifully with full coverage in 2 coats. They were the usually high quality I have come to expect from OPI.
The Brazil by OPI collection will be available in both nail lacquer and GelColor formulas beginning February 5, 2014. Nail lacquers will retail for $10.95 CAN each at professional salons and spas across the country. Beach Sandies Liquid Sand mini pack will retail for $14.95 CAN.
Follow Perilously Pale via Twitter | Pinterest | Instagram | Facebook | Bloglovin
Product provided for my consideration. All reviews are always my own honest and unbiased opinions.