Maybelline New York has just released 10 new shades of Maybelline SuperStay Ink Liquid Lipstick ($11.99 CAD). The Un-Nudes Collection features a range of neutral shades from the more traditional to the more unique. There are some really beautiful everyday shades here ranging from light to dark along with some more adventurous lavender hues. I think Maybelline has done a beautiful job of addressing a wide range of skin tones with this new release of shades.
I must say I really love the packaging of these. Chic, simple, and very easy to find the shade you want.
The applicator is wonderful. It holds just the right amount of product and allows you to precisely outline the shape of your lips prior to filling them in. The lightweight formula glides on smoothly and evenly with the applicators arrow shape and unique flocking.
Now I'm personally not a matte liquid lipstick fan. I just don't find it flattering on my over 40 lips. I think you really need smooth, line free, and healthy lips to give a matte liquid lip formula justice. That said I find the SuperStay Matte formula really nice. It is very lightweight offering full coverage with minimal product. While the overall effect is very matte and can look drying on the lips I didn't find the formula to feel drying. It was very comfortable while still being incredibly long-wearing and resilient.
The 10 new shades are:
Driver – creamy beige nude
Poet – baby pink nude
Seductress – mauve nude
Amazonian – burnt sienna nude
Ruler – deep red nude
Fighter – burnt orange nude
Protector – huntress
Visionary – lavender grey nude
Philosopher – light lavender nude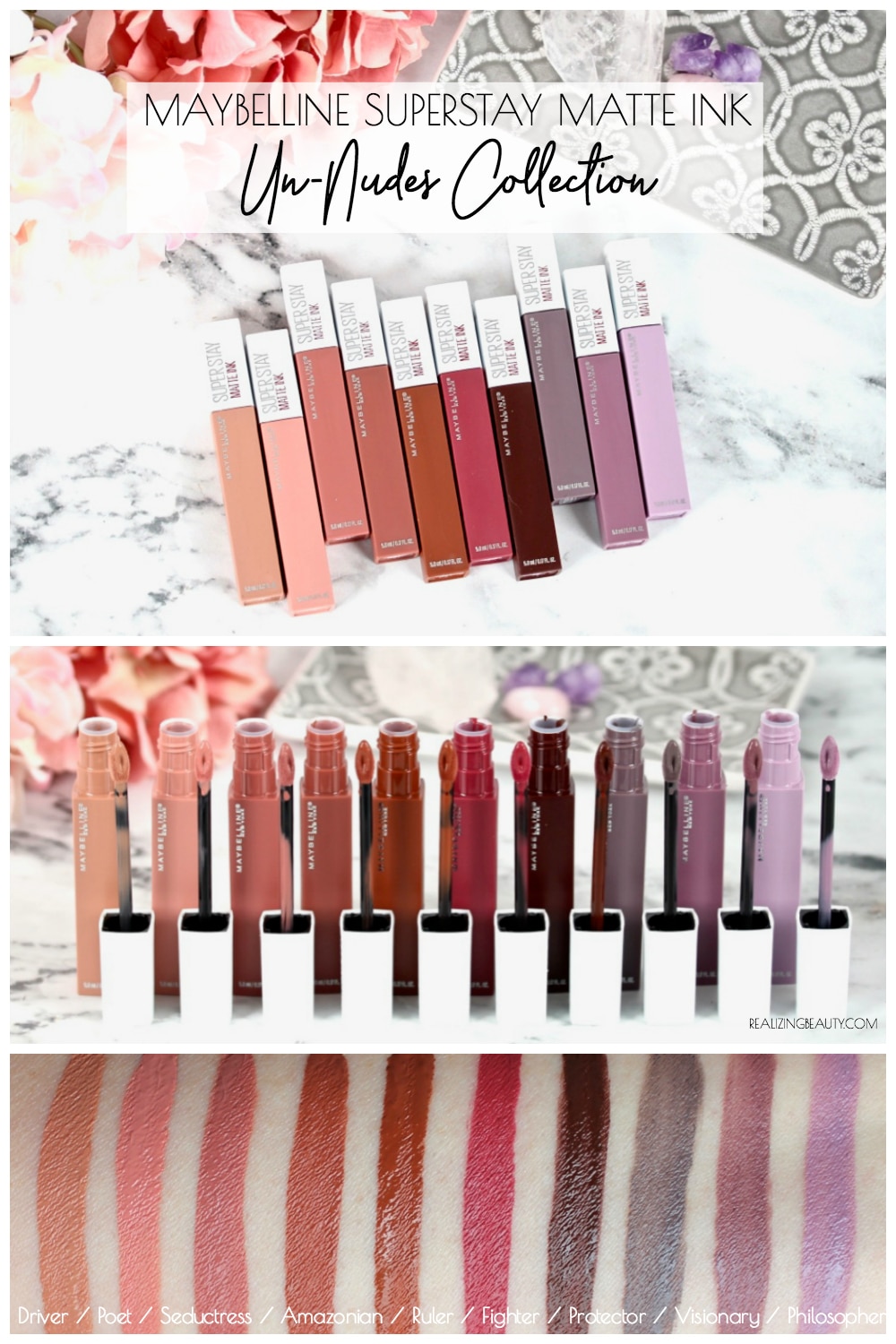 My favorite shades are Poet, Seductress, Fighter, and Visionary. Shown below is Philopher. I would have loved to have done lip swatches of all the shades for you but unfortunately my lips are far too reactive at the moment. I'm having some allergy issues right now.
What shades are you most drawn to? Will you be trying out any of the new shades? Have you tried this formula before?