For Spring 2015 Marc Jacobs Beauty has introduced a new line of lipsticks for the true lipstick lovers out there. The new Marc Jacobs Beauty Le Marc Lip Crème Lipstick ($30 US/$38 CAD) is not for the faint of heart. These lipsticks are probably the most pigmented, most vibrant, and most opaque lipsticks I have every used. One swipe of these incredible luxury lipsticks give you the most amazing colour payoff.
There are a total of 20 shades available. I will be showing you six of them today:
Miss Scarlet – deep ruby
Georgie Girl – cotton candy pink
Kiss Kiss Bang Bang – baked rose
Clara – bold rose
Jolly Molly – bright bubblegum
So Sofia – electric watermelon
The packaging of the Le Marc Creme lipsticks is very chic and luxurious. They have a nice weight to them and secure with a strong magnetic closure. The oval shape and raised logo make the lipsticks tubes really unique and classy. The bottom label gives you an indication of the shade inside along with the shade name.
The formula of these lipsticks is buttery and smooth without having much slip. My dream feel for a lipstick. I find that after the lipsticks have been on for a few minutes they seem to "set" and further adhere to the lips. They have a matte finish with just a touch of sheen to keep them from being completely flat. They contain Meranti and Cocoa butters along with a proprietary peptide complex that stimulates collagen. Lips feel hydrated, comfy, firmed, and smoothed all while offering incredibly long wear. They are promoted as lasting up to 10 hours and I can see if you weren't eating or drinking much during a day how that could easily be made possible. I get 5-6 hours wear no problem which is seriously impressive for me. These lipsticks also, almost instantly, give a substantial stain to the lips adding to their impressive wear.
Below are single swipe arm swatches as well as one layer lip swatches. Just look at the impact of these colours!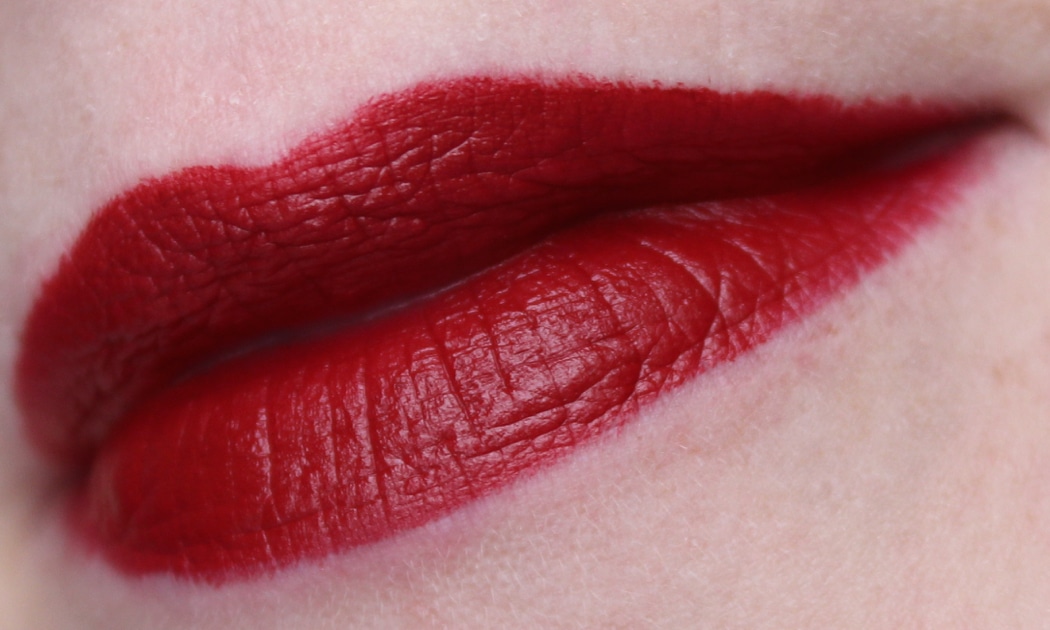 If you are a lipstick girl and like your lipsticks to really make a statement then you simply must try these. MUST!
Shop the post:
Product provided for my consideration. All reviews are always my own honest and unbiased opinions.