Sephora introduced an exclusive, limited edition cosmetic collection inspired by the movie Divergent from Summit Entertainment. This much anticipated film starring Shailene Woodley, Theo James, Ashley Judd, Jai Courtney, Ray Stevenson, Tony Goldwyn, and Kate Winslet is based on a novel by Veronica Roth and set in the future world where people are divided into distinct fractions based on their personalities. The Divergent Cosmetics Collection is housed in distinctive packaging inspired by the films unique imagery. I have two of the three pieces available in the collection to share with you.
The Divergent Limited Edition Multi-Piece Collector's Palette ($39 CAD) is packaged in a stunning holographic palette and includes three neutral eyeshadows with excellent colour payoff. Candor Lace is a matte ivory, Luminous Taupe a beautiful shimmery warm taupe brown, and Envious Chocolate a rich, deep, matte brown. There is also a long-wear matte blush in Rosy Horizon and a Bronzer in Compassionate Copper that is described as matte but has the teeniest bit of ultra fine shimmer. The included High Shine Lip Gloss in Artistic Mauve is a sheer, shimmerless mauve pink that has a minty taste.
This is a beautiful complete look in one palette. I experienced some fading of Luminous Taupe when used without a primer but who doesn't use primer? The lip gloss is really pretty but the light and completely non sticky formula is fairly short wearing.
Complete palette in action: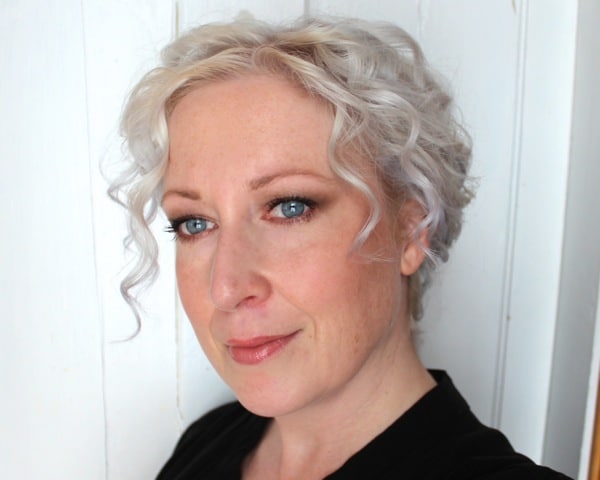 The Divergent Limited Edition 7-Piece Nail Art Kit ($33 CAD) includes 6 nail polishes (1 is a High Gloss Transforming Nail Lacquer) and a set of six Water Transfer Nail Tattoos.
The shades included are Midnight Calm (dark navy), Violet Abnegation (violet gray), Opal Compassion (opalescent purple), True Pearl (golden opal), Neutral Lace (beige), as well as the Transformer shade Evolve.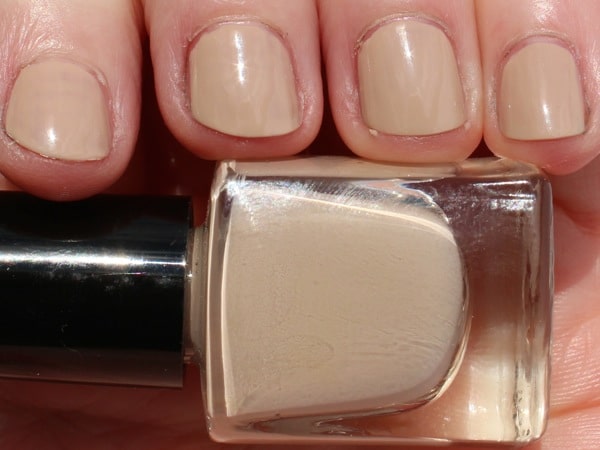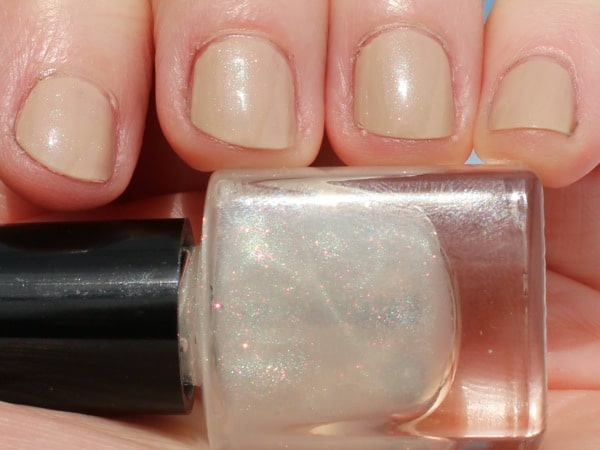 I really liked the Transformer shade Evolve as well as True Pearl over the other shades to give them more depth and dimension. The cream shades Midnight Calm and Violet Abnegation were both very sheer and applied pretty unevenly. Three coats would be necessary for even coverage but I only did two for these swatches. The colours are lovely and really have a beautiful high shine finish. The cream shade Neutral Lace had much better coverage and application. The subtle duochrome Opal Compassion has a sheer finish but it did apply evenly. I never did get around to trying the tattoos although now I'm tempted to try all my kids water transfer tattoos on my nails!
The Limited Edition Divergent Cosmetics Collection is available now at Sephora while supplies last.
Follow Perilously Pale via Twitter | Pinterest | Instagram | Facebook | Bloglovin
Product provided for my consideration. All reviews are always my own honest and unbiased opinions.