Part of Clarins Fall 2013 Graphic Expression collection release was a line of new eye pencils. The Clarins Crayon Khol Eye Pencil ($26 CAD). It can be used as a traditional khol pencil on the waterline or for standard eyeliner application.
It comes in 8 shades including this gorgeous shimmery 08 Taupe.
01 Intense Black
02 Intense Brown
03 Intense Blue
04 Platinum
05 Intense Violet
06 Bronze
07 Smoky Plum
08 Taupe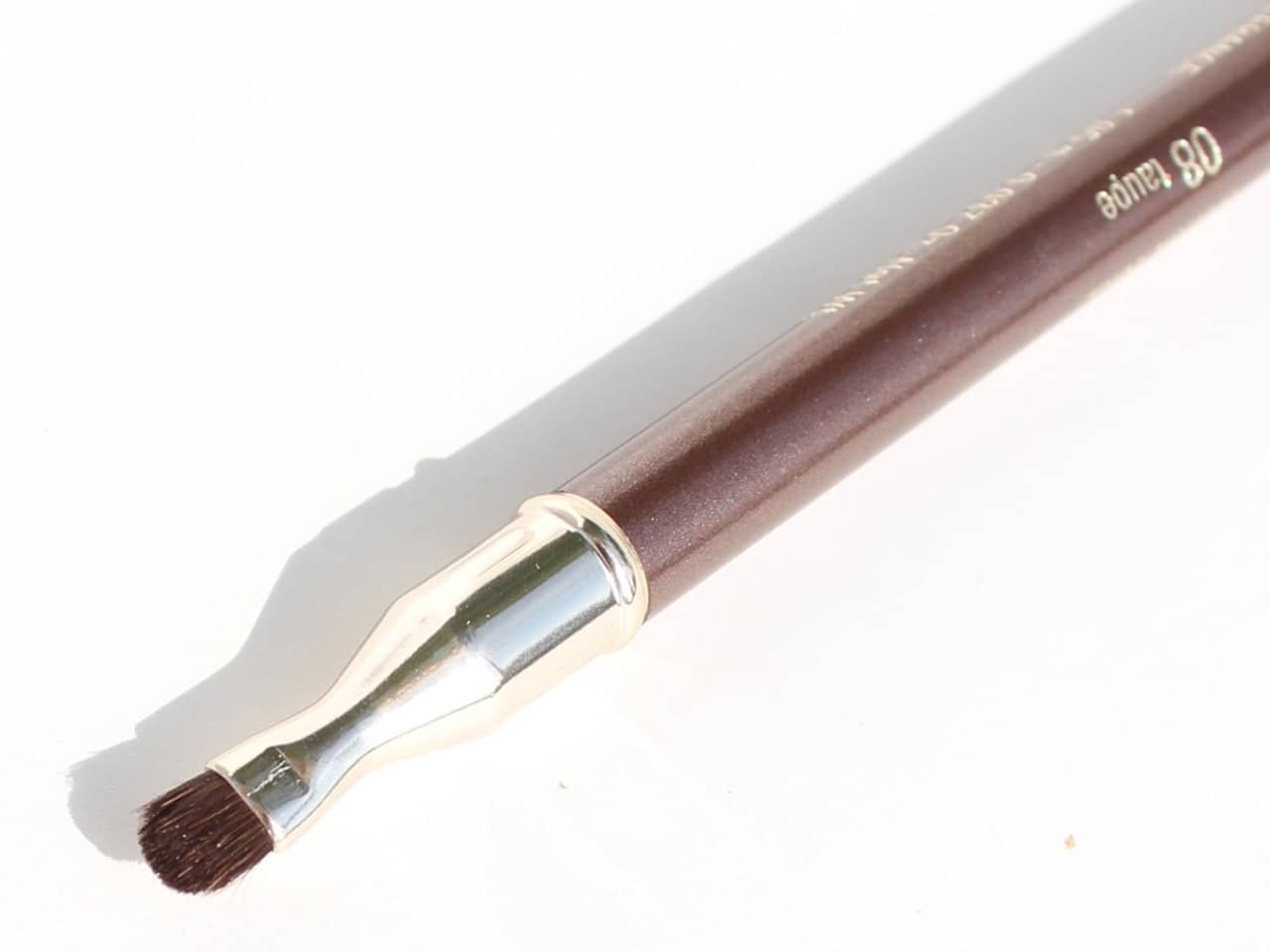 One of the really great things about this liner is the natural hair brush that comes on the end. It is a really nice quality brush that smudges out the product beautifully. I find it really advantageous over a sponge type smudger tip as you can really work the liner into the lower lash line and lashes.
The shade 08 Taupe is a stunning shimmering cool taupe brown. At first glance I thought it may be too light a shade for use on the upper lash line. I worried it wouldn't provide the emphasis to my upper lash line that I desire. Turns out it is just as stunning on the upper lash line as it is on the waterline or smudged out on the lower lash line. You can actually build it up to a darker line and the effect is beautiful. The pencil is creamy and applies solid pigment in one pass with no tugging. I am in love with both the formula and colour. Now I am anxious to try more. I'm thinking maybe Bronze and Smoky Plum next! What do you think? Has this got all you taupe lovers crazed?
Follow Perilously Pale via Twitter | Pinterest | Instagram | Bloglovin
Product provided for my consideration. All reviews are always my own honest and unbiased opinions.