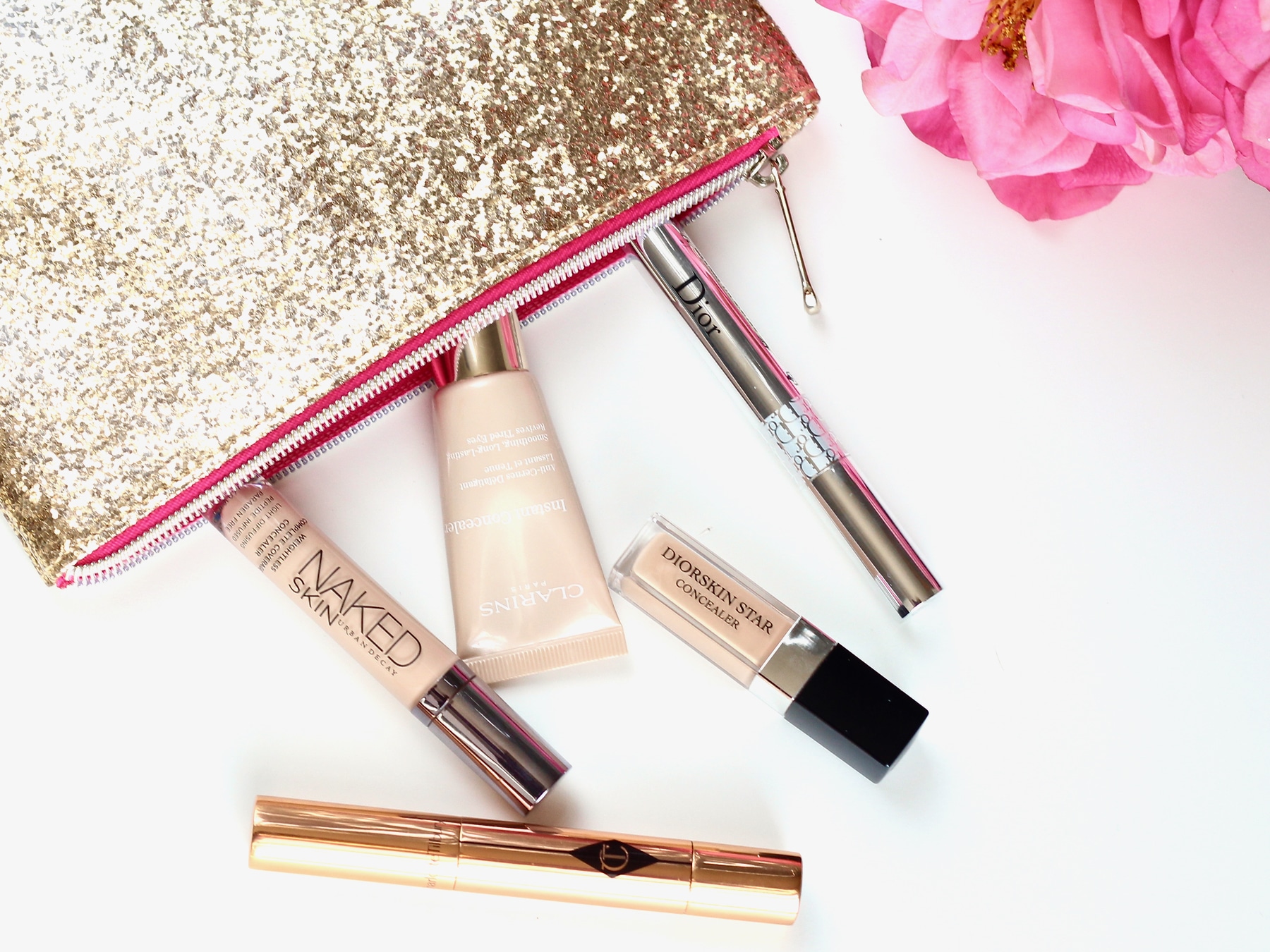 Today the Makeup Wars team is sharing our favourite concealers. I don't often have to spot conceal so I've decided to focus my post on the Best Under Eye Concealers for Dry Skin. I have always struggled finding concealers that don't look cakey on the dry skin under my eyes and doesn't migrate into my fine lines. I seriously CANNOT understand how anyone can "bake" their under eye concealer without it looking like a hot, dry mess. Mind you I've never even bothered to try it since even a light layer of most powders accentuates my dryness. None of these are brand new launches, but rather products I have been using, and loving, for some time now.
Here are some of my favourite concealers that I use under my eyes.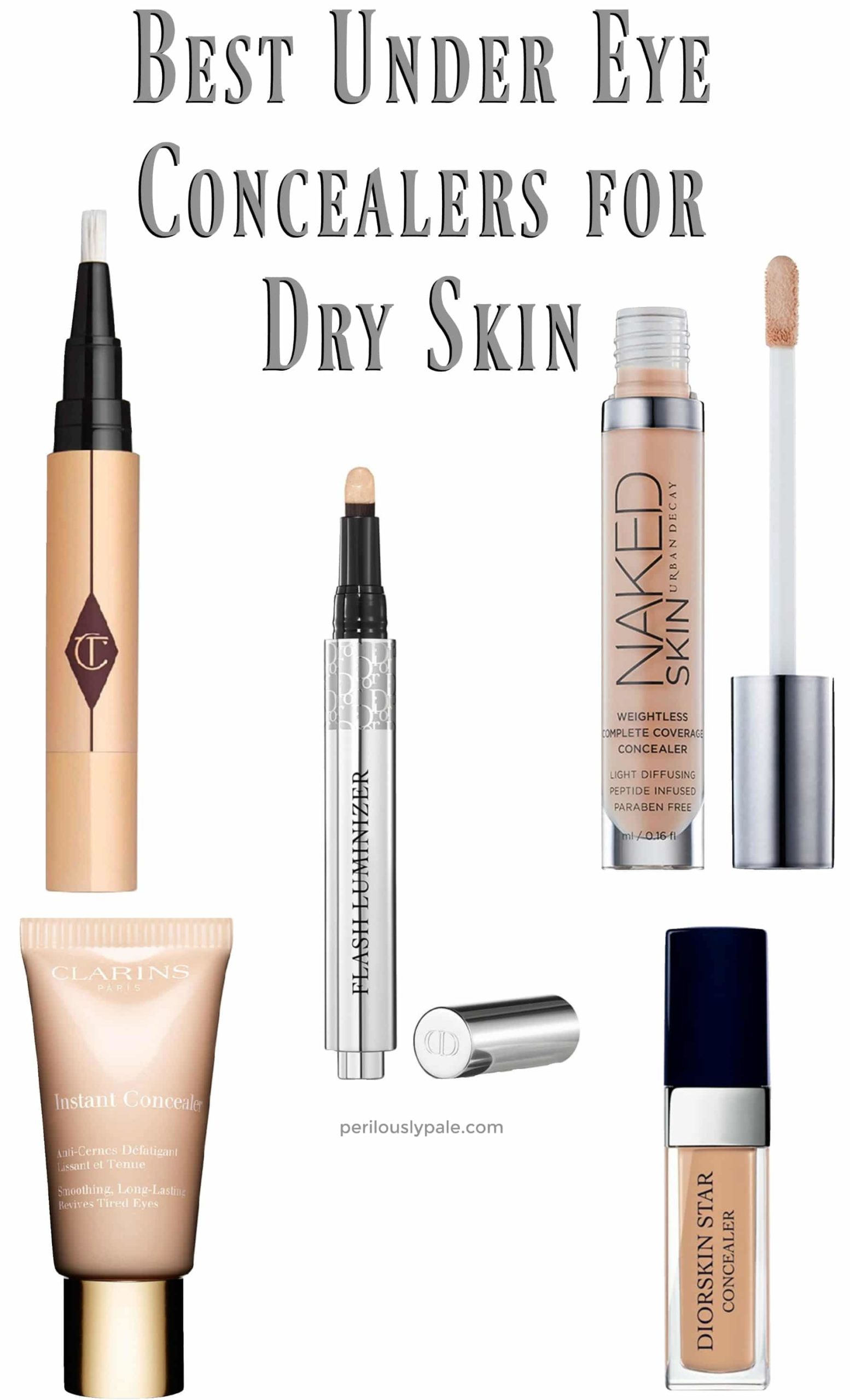 Charlotte Tilbury 'The Retoucher' Conceal & Treat Stick ($35 US/$48 CAD) This concealer looks incredible under the eyes. Not only does it not accentuate my dryness but it actually manages to make the skin look hydrated, fresh, and luminous. Because of the dewy finish I find this looks best unset, or just very lightly set with powder.
Dior Flash Luminizer Radiance Booster Pen ($40 US/$52 CAD) The non shimmery shades of the Dior Flash Luminizer make gorgeous light concealers for under the eyes on days went not much coverage is needed. This is another product that I prefer the look of "unset". It somehow manages to not settle in my fine lines at all. It also looks stunning on days I want to skip foundation and just subtly perfect a few areas on my face undetectably. Dior says the formula contains "hyaluronic acid microspheres to combat fine lines and wrinkles for petal-soft, youthful-looking skin" and I don't argue with that one bit.
Urban Decay Naked Skin Weightless Complete Coverage Concealer ($ US/$35 CAD) I adore this concealer for both under my eyes as well as the rest of my face. While it may not be intense coverage I do find it offer amazing, natural looking coverage and performs beautifully on dry skin. It really does feel weightless on the skin. Pairing this with the Urban Decay Naked Skin Color Correcting Fluid will have you looking truly flawless.
Dior Diorskin Star Sculpting Brightening Concealer ($ US/$ CAD) This is my go to when I want an illuminating effect with more coverage. While this concealer is targeted at the eye area I also like using it for spot concealing.
Clarins Instant Concealer ($31 US/$32 CAD) This is such a gorgeous concealer and for some reason I never hear anyone talking about it. It gives amazing coverage with a smooth creamy texture infused with aloe vera. It looks beautiful on the skin and instantly leaves you looking more refreshed. The only drawback is that I find the squeeze tube packaging gets very messy inside the cap. Shade 1 is also a bit darker than I would, so I wish they would expand the shade range, but the formula is so wonderful I continue using it anyways.
Shop the post: